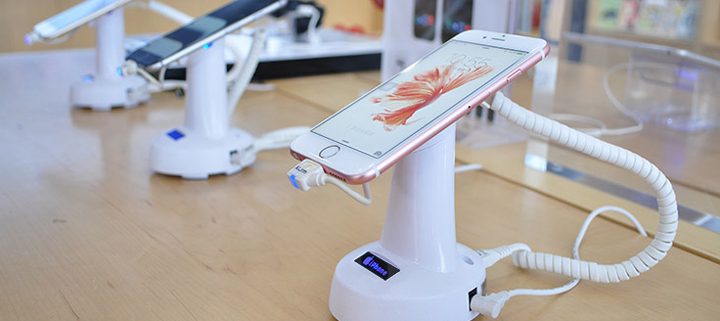 Retail security alarm system combine with marketing tool – RECHI Protex S4 Mobile Phone Display Security.
Key features:
1.Alarm status LED
2.Record customers interact with the merchandises
3.Perfect security for smartphones or tablets up to 7″
4.Self-contained system (security, power up, alarm)
For more about mobile security
For more about store fixtures
Here are some cases we finished before for you reference.
RECHI delivers global mobile phone retailers most comprehensive & reliable retail merchandising security & display products!
https://rechiretail.com/wp-content/uploads/2016/11/rechi-new-product-merchandising-security-solution-protex4-2.jpg
400
720
RECHI
https://rechiretail.com/wp-content/uploads/2016/07/rech-logo-1.png
RECHI
2016-06-19 17:48:39
2017-01-02 08:57:35
RECHI Retail Security System Combine With Marketing Tool